Automated Solutions for your high volume full case and split case picking requirements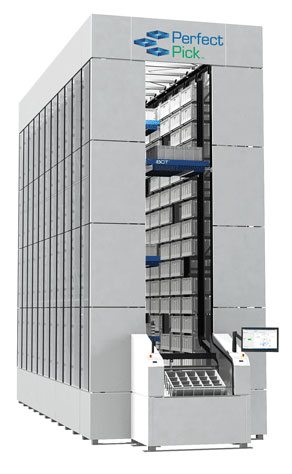 1. Goods to Person Systems (GTP)
Goods to Person Systems (GTP) are the perfect solution when your business has a wide range of stock keeping units (SKU's) but they are medium to slow moving.
Goods to Person Systems (GTP) can be integrated with existing zone pick operations to increase productivity and storage density. They can also be used as a buffer storage medium.
When implemented with a zone picking operation you have a complete solution for your Fast, Medium and Slow moving products.
Goods to Person Systems are controlled by sophisticated Warehouse Control Systems (WCS). The WCS can integrate with existing Warehouse Management Software (WMS) or Enterprise Resource Planning (ERP) software. Alternatively it can operate as a stand-alone system.
Key Benefits;
Increased productivity of slow to medium moving products
Reduced Labour costs
Increased accuracy
Increased storage density
WH & S compliant
2. Pick / Put to Light
Pick/Pack-to-light is acknowledged as the most efficient operator-based picking system available to carry out your split case picking operations. Best utilized within a larger zone pick operation or Goods to Person (GTP) picking station, the Pick/Pack to light system features;
Flexible, reliable hardware with large array of accessories.
Sophisticated Warehouse Control Software (WCS) which gives you access to real-time statistics on picker productivity, order volumes and all system activities.
Quickest training curve and start-up time.
A correctly developed and implemented Pick/Pack to light system has many benefits such as;
Increase productivity
Reduce errors
Transparent process
Speed to market
3. Carton Live Storage (CLS)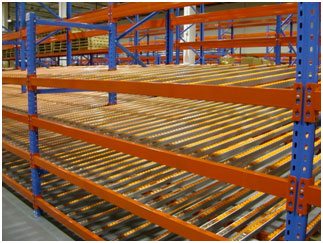 Carton Live Storage (CLS) systems offer many benefits over traditional static shelving systems such as;
Automatic stock rotation
Condensed pick faces
Improved picking productivity
By consolidating the pick faces and reducing the distance orders pickers have to walk you can save space, time and money.
Carton Live Storage (CLS) systems are often integrated with in a zone picking operation, raised storage area (RSA) or conveyor system.
Carton Live Storage comes with a variety of options such as;
In rack design or self-supported trays
Tilt and drop out trays
Adjustable roller tracks
Full length or lead in guides
Heavy duty load rated