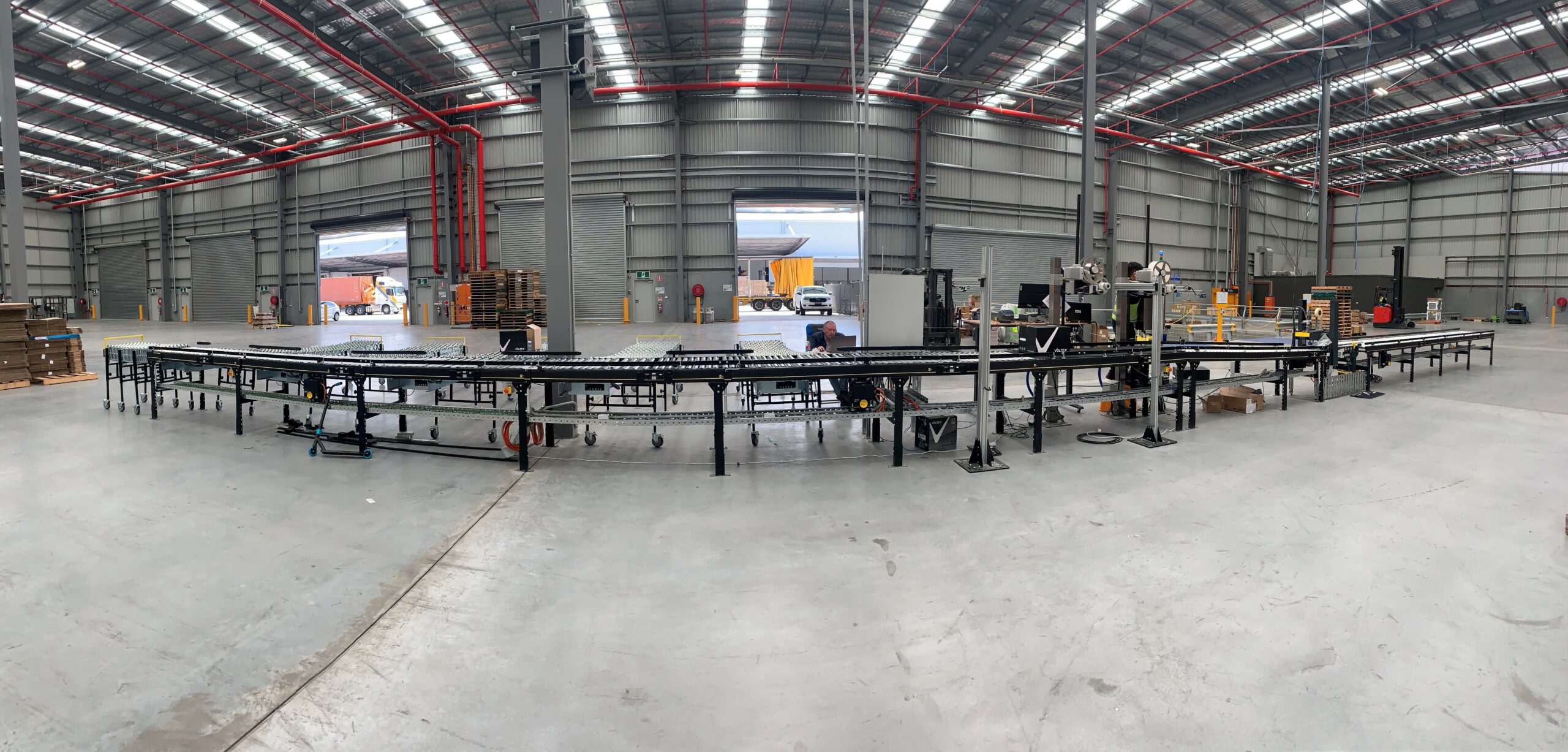 Carton Conveyors
Carton Conveyors are used when there is a requirement to move boxes, totes or cartons from one area of the warehouse to another.
Typical operations which utilize carton conveyors are zone picking operations and Goods to Person (GTP) operations
There are many different types of carton conveyors for various applications. The main types are;
Gravity Roller
Powered Roller
Belt Driven
Chain Driven
A properly designed and implemented conveyor system can add benefits such as;
Reduced labour costs
Increased efficiency
Workplace Health & Safety (WH & S) compliant
Conveyor Systems can be deployed as;
PLC
WCS
Stand alone Card Logic
Zero Pressure accumulation (ZPA)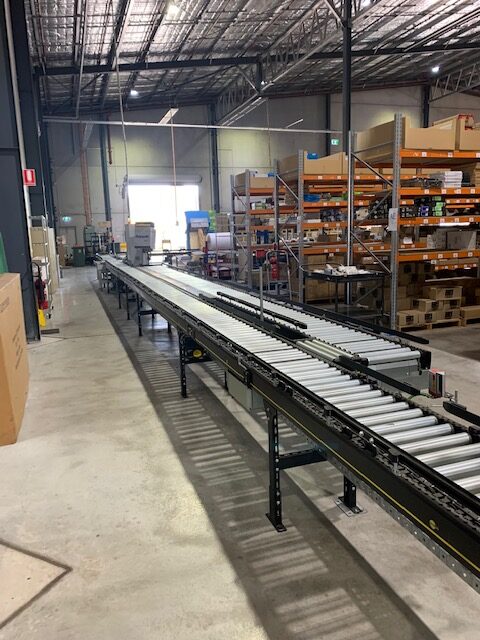 Pallet Conveyors
Pallet Conveyors can be used for a variety of requirements such as
Receiving – Handling of incoming pallets to areas for unloading or storage
Palletizing and De-palletizing – Handling of full or empty pallets into position for palletizing or de-palletizing
Storage – Ensure consistent and reliable pallet flow in and out of storage mediums
Outbound Staging – Accumulate pallets in the correct
A correctly designed and implemented Conveyor System can add benefits such as;
Fast and smooth pallet transfers
Can accommodate multiple pallet sizes and types
High system reliability
Low maintenance costs
Compact system profile
Adjustable within -1mm + 1mm tolerance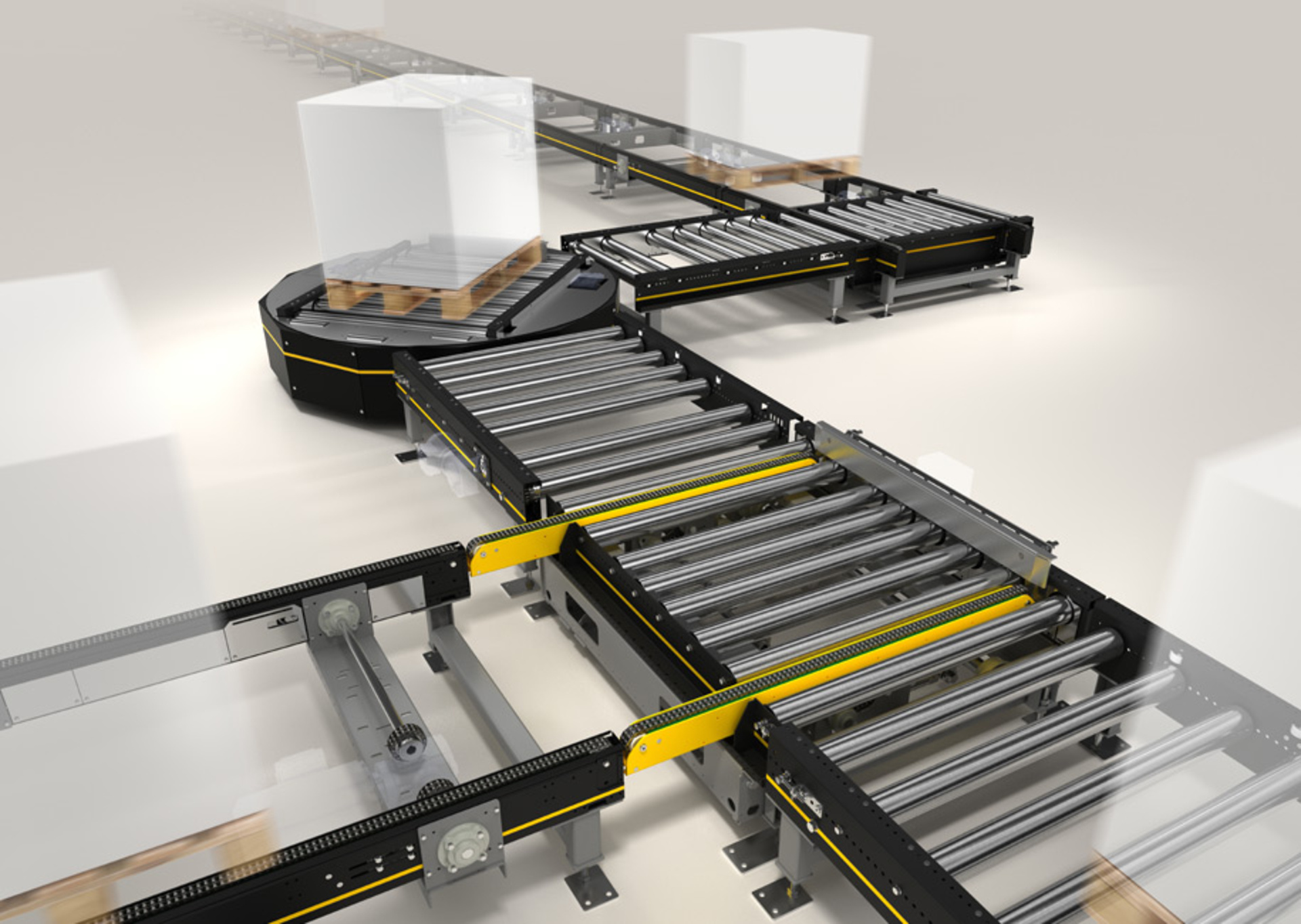 Sortation Systems
Sortation Systems are utilized when there is a high volume of products that need to flow to multiple destinations within a Distribution Centre (DC). Sortation Systems are normally comprised of a specific type of sortation technology and often various other types of conveyor equipment.
The typical types of sortation systems are;
Linear or Line Sorters – As the name implies they sort in a straight line. These sortation systems induct a product at one end and move them along their length, diverting them to one or both sides depending on the type of unit.
Loop or Circle Sorters – Can be configured with tight radius curves to maximize space and conform to facility limitations. Looped Sortation Systems are typically comprised of a series of cells linked together on a track. Product is inducted onto these cells either manually or automatically at any point along the Conveyor System. Once the product reaches the cell associated to the inventory a divert mechanism is actuated and the products are diverted to that cell.
A properly designed and implemented Sortation System deliveries benefits such as;
High throughputs of up to 24,000 items per hour
Highly accurate
Cost efficient